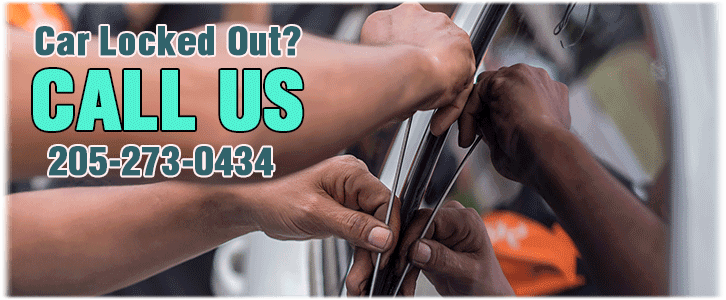 The car lockout service we offer in Birmingham, AL, is available any time of the day or night to help meet your needs. In addition, we offer our assistance 24 hours a day, seven days a week. As part of our auto unlocking services, we offer ignition repair, key duplication, broken key extraction, transponder key support, auto lockout assistance, and spare key creation. This can be a stressful experience. We are available round the clock, including holidays.
Additionally, we offer very affordable rates. Contact us immediately if you need assistance. We will take care of all your auto lockout needs in Birmingham, AL!
A Quick Fix For Car Lockout
The incident could happen as you leave your garage, pull into a driveway, or exit a parking lot. It is frustrating wherever you are, to the point of ruining your day. However, don't be too hard on yourself; things like this always happen. Everyone hates forgetting their keys or having their doors break down. Our team will arrive at your Birmingham home or office and unlock your car doors. There is no need for you to move the car. We're mobile so we can handle the car lockout project right there on-site!
Affordable, Top-Notch Support in Birmingham, AL!
Having members of our team who are local to Birmingham, AL, makes it easy to relate to their situation and financial situation. Although we can't give you the exact cost of any of our services, we can assure you that it's pretty affordable. Car unlockings are different for each one. Some are easy, and others are more complex. Our car lockout experts won't know the exact amount to pay unless they see the site. We never fail or make mistakes regardless of the job request's affordability. Our team only provides excellent service when getting your keys out of your locked car. Taking care of the process can be challenging, but we are up for the task. Auto lockouts in Birmingham, AL, are handled with care by our experienced workers. Contact us at (205) 273-0434.
We Unlock Cars 24 Hours A Day.
One never knows when a lockout will happen. We, therefore, made our team available 24/7 in Birmingham, AL. A car lockout can ruin the fun of a drive. Contact us if you're unsure what to do when your car doors refuse to open. It won't be a problem because we are fully mobile and can come to you easily. With our tools, we can easily unlock your door. We want to get you back on the road as quickly as possible! Call us at any time, and we will respond immediately! Our car unlocking services in Birmingham, AL, can resolve these issues quickly and easily regardless of what caused the lockout.
Our Car Lockout Service Is The Best!
Choose your service provider wisely. Birmingham, AL, has the best company to assist you with retrieving locked keys in a car. Each member of our team is friendly and dependable. We offer a lockout service at a low price while providing high-quality service to all types of cars. Our new tools and methods reduce the chances of damage. More importantly, we understand our customers' needs.
Also, you can find everything you're looking for here: the best car unlocking service! When you need car lockout service in Birmingham, AL, we're here to help!